World's Most Popular Public Venues: Carnegie Hall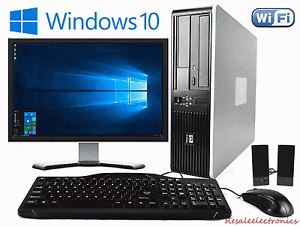 Carnegie Hall, located on Seventh Avenue in Manhattan, New York is by far one of the worlds best known concert halls. The hall itself consists of three different performance spaces which include the Issac Stern Auditorium or the Main Hall, The Zankel Hall, and the Weill Recital Hall. All of these halls vary vastly in size with the Main Hall being the largest and having the seating capacity of 2,804 people.
There is more than just its performances spaces; it also houses the Rose Museum which has been in operation since 1991, and the Carnegie Hall Archives which have been there since 1986. It is in both of these places that you can see and experience the history that Carnegie Hall holds. The studios above the hall also hold a lot of history, as artists from all walks of life have lived in them over the years.
The hall has housed many big name performers in its venues over the years. Many of the greatest classical music performers have had the divine pleasure of being able to perform at this venue. Judy Garland, Harry Belefonte, and Stevie Ray Vaughan have all recorded live albums at Carnegie Hall.
The history doesn't stop here though, while most people think of Carnegie Hall as a place to go to, to listen to Jazz or Classical music that is not all the hall has seen on its stages. In February of 1964 Carnegie Hall started regularly booking Rock & Roll bands, starting with the Beatles and only continuing from there to include other rock legends such as Pink Floyd.
Many great legends have performed on the stages of this famous venue over the years from Nat King Cole to Ike and Tina Turner, the hall has seen it all. It is considered a great honour to be invited to play at Carnegie Hall and no artist who is given the opportunity takes it lightly. It is no secret that many of the greatest musicians have graced the stages of Carnegie Hall at some point in their careers.
There isn't only history with the artists who have played this venue but with the architectural design of it as well. It is one of the few large buildings in New York built of masonry with no steel frame. This only holds true for the original structure, as when there was an addition of studio spaces it was necessary to add a steel framework to parts of the building.
There is no doubt that when a music lover heads to New York, it will be on their list of places to visit. They may have a hard time finding the hall itself as it is not uncommon for visitors to get lost on their way to the hall. There is an old joke at Carnegie Hall that when a person asks how to get there the response is practice, practice, practice. So if you find yourself asking for directions don't be surprised if that is the response.
It is continuously expanding to offer new performances and programs. They now hold Family Concerts as a way to introduce children to classical music, as well as Professional Training Workshops for elementary and secondary school teachers. With its combination of historical brilliance and new innovative ideas it is sure to continue to inspire both music lovers and artists alike.