ASUS 1215N EEE PC – A Cheap and Portable Gaming Laptop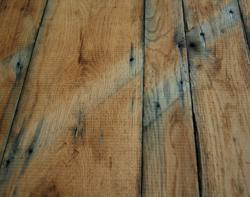 The ASUS 1215N is one of the most popular 12-inch netbooks on the market today. The model owes its popularity to its fair price, but also to its elegant design and good performances level.
Design, ports and features
The ASUS 1215n looks very similar to the 1201pn and 1201n models. The alterations are subtle, but important. Thus, the new 12-inch netbook has a professional, but also familiar look, being at the same time robust and elegant. The black lid has a matte finish that protects the casing from fingerprints and there are also a few chrome accents.
Regarding the size, the new 1215n is quite heavy and thick, making it a bit difficult to carry, considering that it only has a 12-inch screen.
The number of ports, on the other hand, is extremely generous for a laptop of this kind, containing three USB ports, a VGA port, an AC adapter jack, HDMI output, a headphone and a microphone jack, an Ethernet port and a Kensington Lock slot.
Keyboard, touchpad and screen
The keyboard is also extremely similar to that of the 1201pn model, but that is not necessarily a bad thing, considering that the keys are comfortable and have a pretty good feedback. Nevertheless, the keys are a little bit crowded and the panel seems to cave from time to time.
The touchpad, on the other hand, is extremely smooth, accurate and sensitive, maybe too sensitive at times.
Regarding the screen, the 12.1-inch display with a resolution of 1366×768 offers decent quality and brightness, but the viewing angles are far from being perfect. That is why you will have to tilt back the lid in order to get the best picture out of your movies or video games.
Performance, graphics and battery life
The dual-core 1.8 GHz Intel Atom D525 CPU processor is more than decent for a netbook of this size and the NVIDIA Ion graphics card has progressed importantly and offers serious graphics power.
Obviously, the ASUS 1215n is not the perfect gaming device, but some of you might find yourself pleasantly surprised by ASUS's new model possibilities. The battery is also an improvement than that of the 1201pn and 1201n, the new 6 cell device lasting an average of 5 hours and a half on a medium power usage.
To wrap up, the ASUS 1215n offers an excellent quality-price ratio, being one of the most well-balanced 12-inch netbooks on the market today, given its performance, design, weight and battery life. So if you want something with enough punch to run some games, but cheap and with decent battery life when required, you'll hardly find anything better.