The Bath Music Fest Returns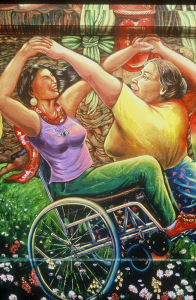 Great news for music lovers in the south west, it's almost time again for the Bath International Music Festival to take place. The fabulous event takes place every year between May and June and has been running in one form or another since 1948 and has been a great success with improvements and more and more events added each year.
Bath has plenty of strong links to the music scene that date back to the sixteenth century, (even before the city was a popular resort for shopping and entertainment) influential figures such as Queen Elizabeth the 1st would often visit the city to listen to the many musical recitals in its abbey. Due to its strong influences and success with musical and dramatic arts the city set about organising its own festival which has with the exception of a couple of years become a great and well looked forward to event for over 60 years.
Back in 2006 the festival organisers added a new format of planned events which opened the doors to many different genres and collaborations. One of the most memorable and exciting performances that came about that year was a performance in the Bath Abbey by one of the most influential musicians of modern times Brian Eno with the cities Camerata chamber orchestra. Since then the festival has gone from strength to strength with many unique and wonderful performances and shows.
This year the Music festival will have many differing acts from around the world performing throughout the cities music and art venues. The Bath Music Festival opens each year with a large party within the city on the Friday night billed as 'Party in the city'. The free night of entertainment begins with a procession by local school children to Bath Abbey resulting in a performance between them and the Brazilian percussionist and composer Adriano Adewale.
Throughout the rest of the night you will be able to catch many differing genres of music including rock, indie, classical and folk in many of the cities venues. The main attraction and headline event of the night will be the energetic samba group 'Umpatacum' who will be performing at the pavilion and are expected to be a wonderful end to the first night of the weekend's festivities.
For visitors wishing to take advantage of the cities wonderful annual music festival they can be assured of finding many great types of Bath accommodation such as city centre hotels and bed and breakfasts dotted throughout the city. For more information take a look at the festivals website to check out this year's programme of events.