The ASUS G73JW-A1 Gaming Laptop Review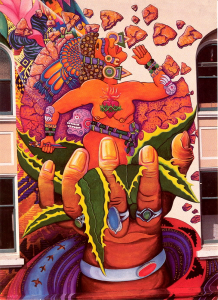 In the game of laptop computers, versatility is everything. That's why the ASUS G73JW-A1 is the laptop of choice for all of your gaming needs. This stunning unit is one of the very best of the gaming laptop computers available on the market today, offering a full complement of features and connectivity options to keep your gaming successes going well into the night.
You can start making your friends jealous by telling them all about the 1.73GHz Intel Core i7-740QM processor fully equipped with Turbo Boost Technology. Add one terabyte of storage on two 500GB hard drives and a staggering 8GB DDR3 RAM and you're coming close to the full glory of this king of laptop computers for gamers.
Graphics are everything, though, and this ASUS G73JW-A1 doesn't skimp for a second. NVIDIA GeForce GTX 460M graphics set the stage for the 17.3-inch LED-backlit HD display to rock your images out into the stratosphere. The graphics engine comes packed with an incredible 1.5GB of GDDR5 RAM and delivers DirectX 11 gaming capabilities for fantastic rendering.
This most powerful of laptop computers allows for amazing rendering in even the most difficult gaming scenarios, keeping you in the game when your friends will be slipping in and out. That's an advantage you can count on, brought to roaring life with fantastic Altec Lansing speakers with EAX Advanced HD audio.
Comfort is king too with the ergonomically designed keyboard featuring back-lighting and angled design. You can get just the right amount of grip, even when it's past your bedtime, as you game well into the night with your buddies.
Connectivity is more than up to par thanks to SuperSpeed USB 3.0 ports for quicker charging and 10x faster transfer speeds than USB 2.0. You can plug and play your favourite devices in a snap.