ASUS Republic of Gamers G73JH 17 Inch Gaming Laptop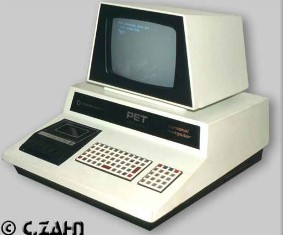 ASUS's Republic of Gamers products have always been the cream of the crop and instead of being any old gaming motherboard, graphic card or laptop; they're also made to look as awesome as they perform. The ASUS Republic of Gamers G73JH fits this description exactly. While other gaming laptops are huge and bulky machines that weigh more than 14 pounds at the least, this laptop only weighs a relatively lightweight 8.8 pounds. Shaped like a stealth fighter with angular surfaces and a matte black color scheme, the laptop looks awesome with a slim profile and plenty of space for the full gaming keyboard and track-pad. The keyboard is comfortable and responsive; exactly what most gamers need and even has a numeric keypad for the right-handed movement gamers.
With a choice for an Intel Core i7 Quad mobile processor all the way up to the maximum 920XM Extreme and an ATI Radeon HD 5870 graphics card, the ASUS Republic of Gamers G73JH laptop is more powerful than most desktops. These specs alone are enough to guarantee maxed out settings for any game currently in the market. However, the laptop adds on other highest performance components like a choice between 1TB 7200RPM hard disk drives or 160GB Solid State Drives, 8GB worth of DDR3 memory, HD audio and four Altec Lansing speakers that deliver surround sound with Dolby Home Theatre Certification and Dolby Space Expander support. In addition, its 17.3 inch LED back-lit screen offers full HD 1920 x 1080 pixel resolutions and Blu-Ray reader or writer lets you enjoy full HD 1080p movies smoothly and judder free. Other specifications include 802.11 b / g / n wi-fi, Bluetooth 2.1, an eight cell battery and a whole lot more.
Featuring an instant overclock option for a safe boost when and where you need it, the ASUS Republic of Gamers G73JH delivers top notch gaming performance and can do practically everything else you want it to. This includes 3D rendering, video editing and image manipulation, office applications, watching HD movies or Blu-ray discs and doing something as mundane as surfing the Internet. Performance is off the scale with the ASUS Republic of Gamers G73JH laptop and you can even choose to get the Blu-ray writer as well so you can burn 50GB worth of BD media whenever you want. The laptop's custom 8-cell battery works wonders too, giving it more than two hours and thirty minutes worth of mobile time, which should be more than enough for most mobile gaming sessions. ASUS have even bundled a Razer gaming mouse and bag giving even more value to the package.
In a nutshell, the ASUS Republic of Gamers G73JH laptop is the most powerful and most awesome laptop we've ever seen bar none. If you've the money to burn then this laptop is the one for you or at the very least should be at the very top of your list.